While building a WordPress website for a client, or for personal use or simply changing hosting/servers, there is a need to migrate database and WordPress files. Often this files and database became so big (ranging upwards of 10+GB) that you end up wasting so much time on downloading these files locally and then uploading back to a new server. Not to say, it could take hours if you have a slow internet connection and some time end up with corrupt files.
For WordPress, there are plenty of plugins in the repository, with most of them allowing you to create full site backup (database+files). You could download this full site back up locally to your computer or store it remotely in the cloud, like Amazon S3, Google Drive, Dropbox etc. But when it comes to restoring this backup or migrating to a new domain or servers, most of these plugins put some sort of restrictions. For some, it may be file size limitation or sometimes restoring and migration would be behind a PRO paywall.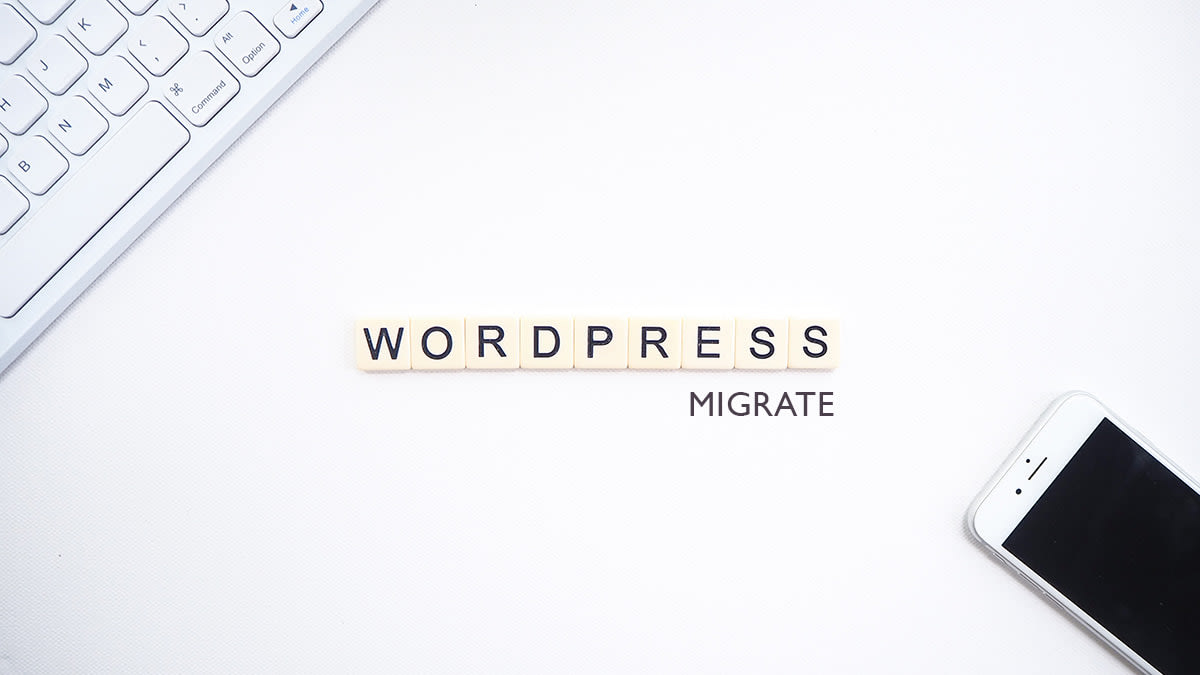 Without any of the above limitation, there are a few reliable WordPress Plugins - WPvivid is one of them. They also have a premium/PRO part for the plugin, but the free version is more than enough/feature-rich to accommodate 99 per cent of our use case. All it needs the plugin to be installed on both sites. There are some similar WordPress plugins you could also try like Migrate Guru and UpdraftPlus.
Personally, I'm using WPvivid for most of the WordPress migration from my local/dev/staging environment to production/live server. The success rate for WordPress migration/cloning via WPvivid is almost 100 per cent (sometimes I face an issue with file permission, which is not a WPvivid plugin issue, but how I setup with web dev stack).
Advantage of WPvivid Migrate & Backup Plugin
Free all-in-one backup, restore and migration WordPress plugin.
Fast, server to server migration/cloning.
Works for larger WordPress sites with large database and data.
One-click restores WordPress site from a backup.
No limit of backup size.
Optimized on all web hosting/shared web hosting/VPS/Dedicated server providers.
Support for page builders (Elementor, Beaver Builder and Page Builder by SiteOrgin).
How to Migrate WordPress website using WPvivid
WPvivid WordPress plugin supports various scenarios of WordPress site migration (including both database and files). It supports WordPress migration from old domain to new domain or from dev/staging/local environment to production/live server. You could also use the plugin to migrate the WordPress site to a subdirectory like from A.com to A.com/directory. There are also option to migrate the entire WordPress site which includes both database and files, or just the database or the files.
Below, we would show you how to migrate or clone your existing WordPress site A.com to a new domain/server B.com. Make sure you have already set up a temporary WordPress site in the new server/hosting under B.com.
Step 1: Install WPvivid and generate a key
The first step is to install WPvivid plugin from the WordPress plugin repository on both sites A.com and B.com. Once activated, on the destination website or B.com, go to WPvivid Backup > Key and generate a key. You could choose the key's expiration time (2,8 and 24 hours) if needed. Once the key is generated, the destination website/B.com is ready to receive data from your older site.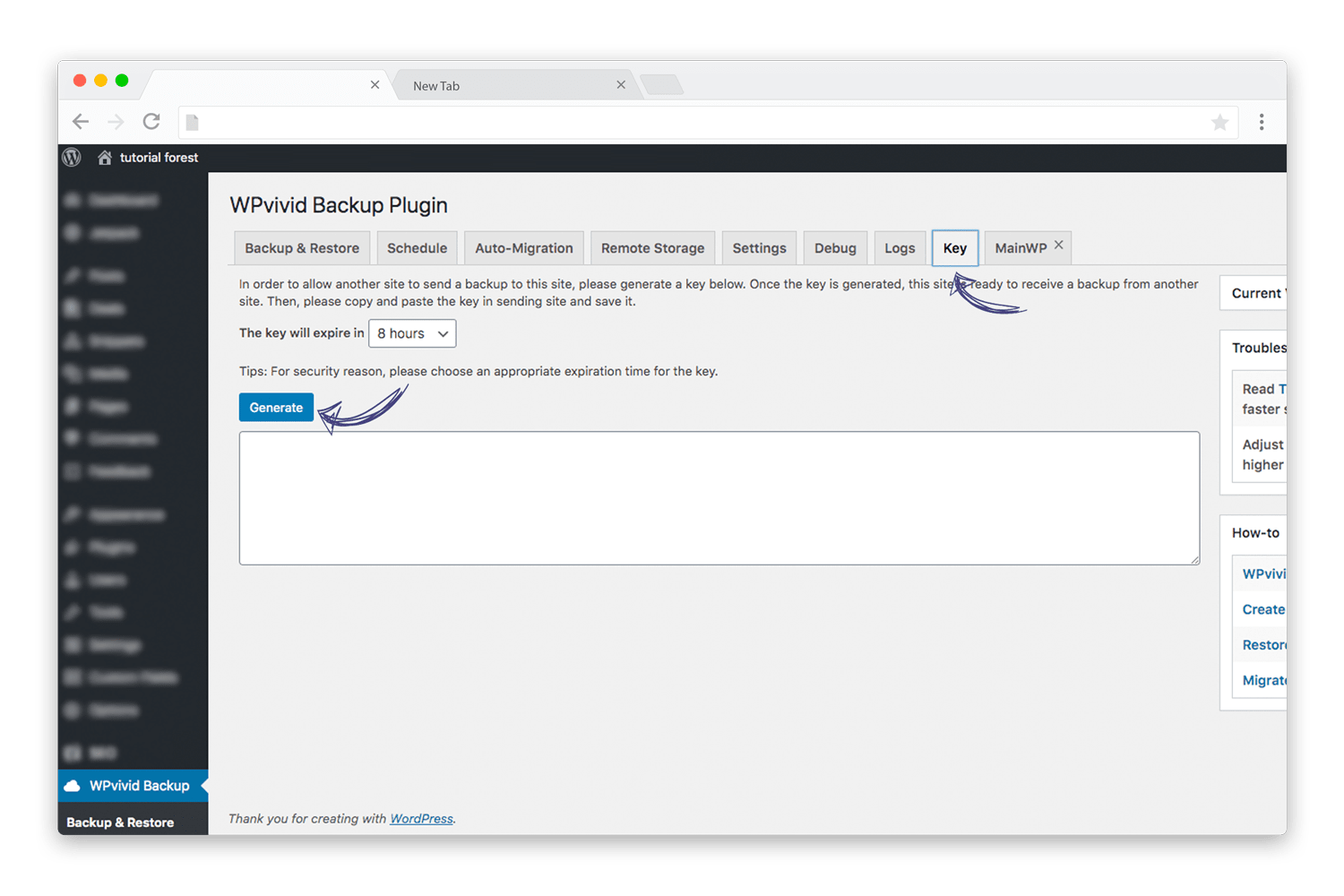 Step 2: Start the data transfer
Now go to your older website or A.com (the site that you would like to copy) and under WPvivid Backup > Auto-Migration tab, paste the generated key from B.com, click Save. Choose what you need to transfer, database + files, all files or only database. As we are migrating the entire WordPress site, we could choose the first option 'Database + Files (WordPress Files)'.
Once you're happy with the settings, click 'Clone then Transfer'. This will first create a backup of your existing site (A.com) and remotely/server to server send a copy to B.com. WPvivid would show you the progress of the transfer with details like file size, transfer speed etc. When the transfer is complete (which depends upon the size of your backup file), you would be greeted with a success message.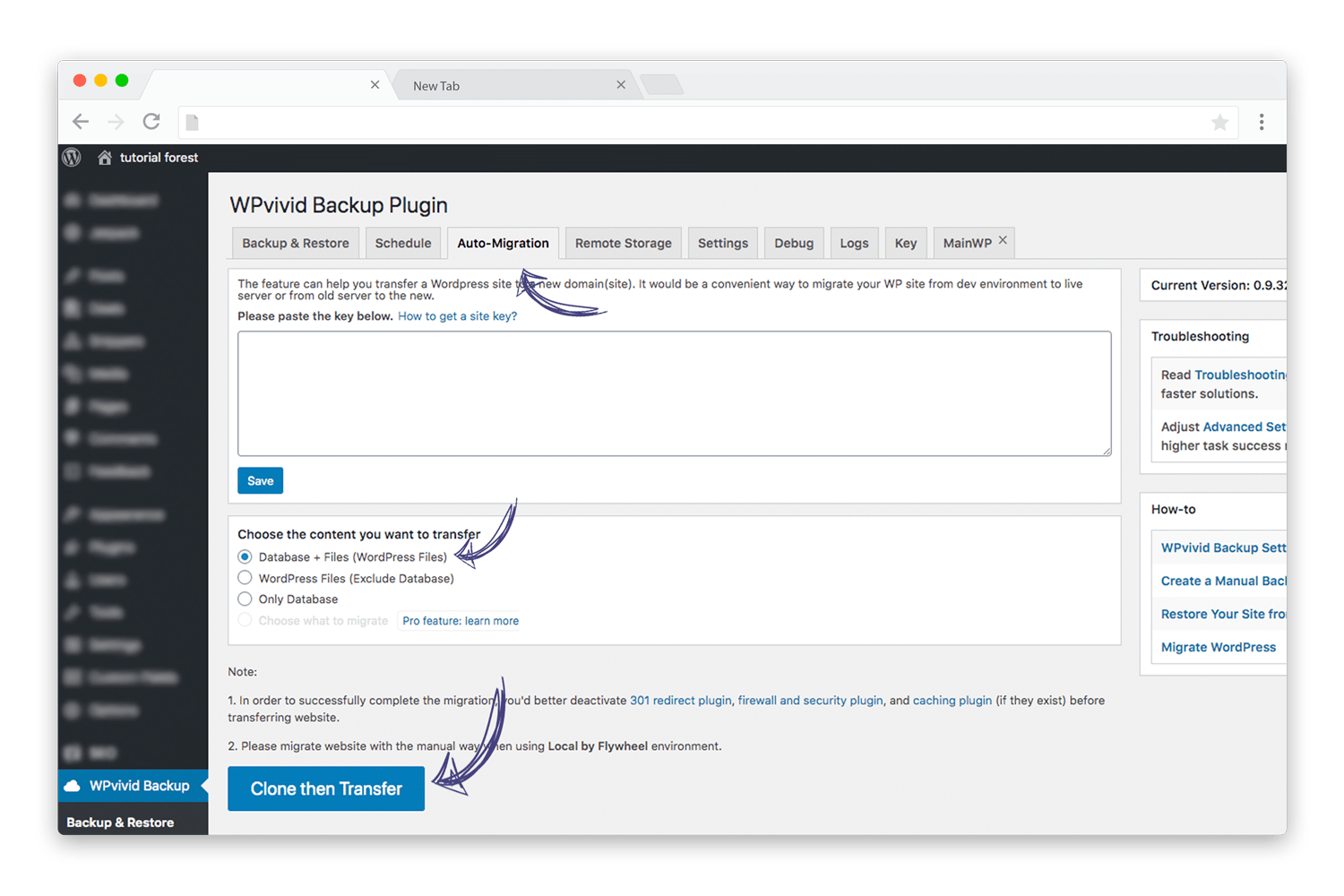 Note: To avoid any issue while migration, WPvivid recommends deactivating any 301 redirect plugin, firewall and security plugin, and caching plugin on your both sites.
Step 3: Restore WordPress backup
Back to your destination WordPress site or B.com, under WPvivid Backup > Backup & Restore tab, click the 'Scan uploaded backup or received backup' for the backup to appear in the backups list.
You should see the received backup database and files in the backups list. Click on 'Restore' to start restoring the database and files on the new WordPress site. The process would take a few minutes (depending upon your database and file size) and the plugin would show progress in each step.
Once the restoration is completed successfully a message will be shown with the same message. That's it, you have successfully migrated your WordPress site without much complication and in a few minutes.
Stuck at any stage or got an issue while migrating your WordPress site, let me know through the comment section below. You could also tag us on Twitter and send any queries or feedback.